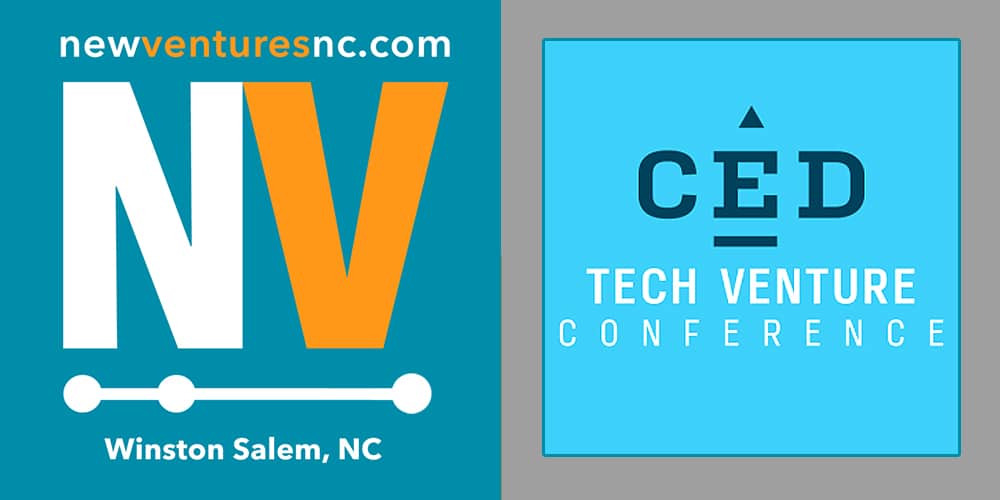 IT'S A HOMERUN!
ALL of the New Ventures Accelerator teams have been invited to participate in the Demo Room at the upcoming CED Tech Venture Conference in Raleigh on September 14. This is both a compliment and validation of the statewide impact New Ventures is having in the Startup World.
Showcasing #TheNext Groundbreaking Technology & Entrepreneurs
Just Announced! 90+ emerging & growth-stage companies selected for Showcase, Lightning Round and Demo Room. Click Here for Full List.
As the premier event for technology entrepreneurs in the Southeast, CED Tech Venture Conference attracts some of the most innovative minds from across the nation to Raleigh, NC, recently ranked #5 tech hotspot, and features:
800 entrepreneurs, investors, corporate visionaries and community leaders including 75+ investment funds
Live on-stage company pitches
Demo room for networking with 90+ emerging NC companies
Top industry thought leaders as speakers and panelists
Special entrepreneur-only opening workshops
From early startups to growth-stage companies to highly successful businesses, the CED Tech Venture Conference reflects North Carolina's vibrant entrepreneurial community and showcases many of the most promising emerging companies in the region. Attendees will have the opportunity to connect with a diverse group of over 100 investors, from venture capital to corporate to angels, including funds such as Sequoia Capital, Greycroft, Grotech Ventures, and Comcast Ventures.
Engage with industry leaders, radical thinkers and trail-blazing entrepreneurs, and learn about the disruptive innovations that are transforming the ways in which we live, work and play.