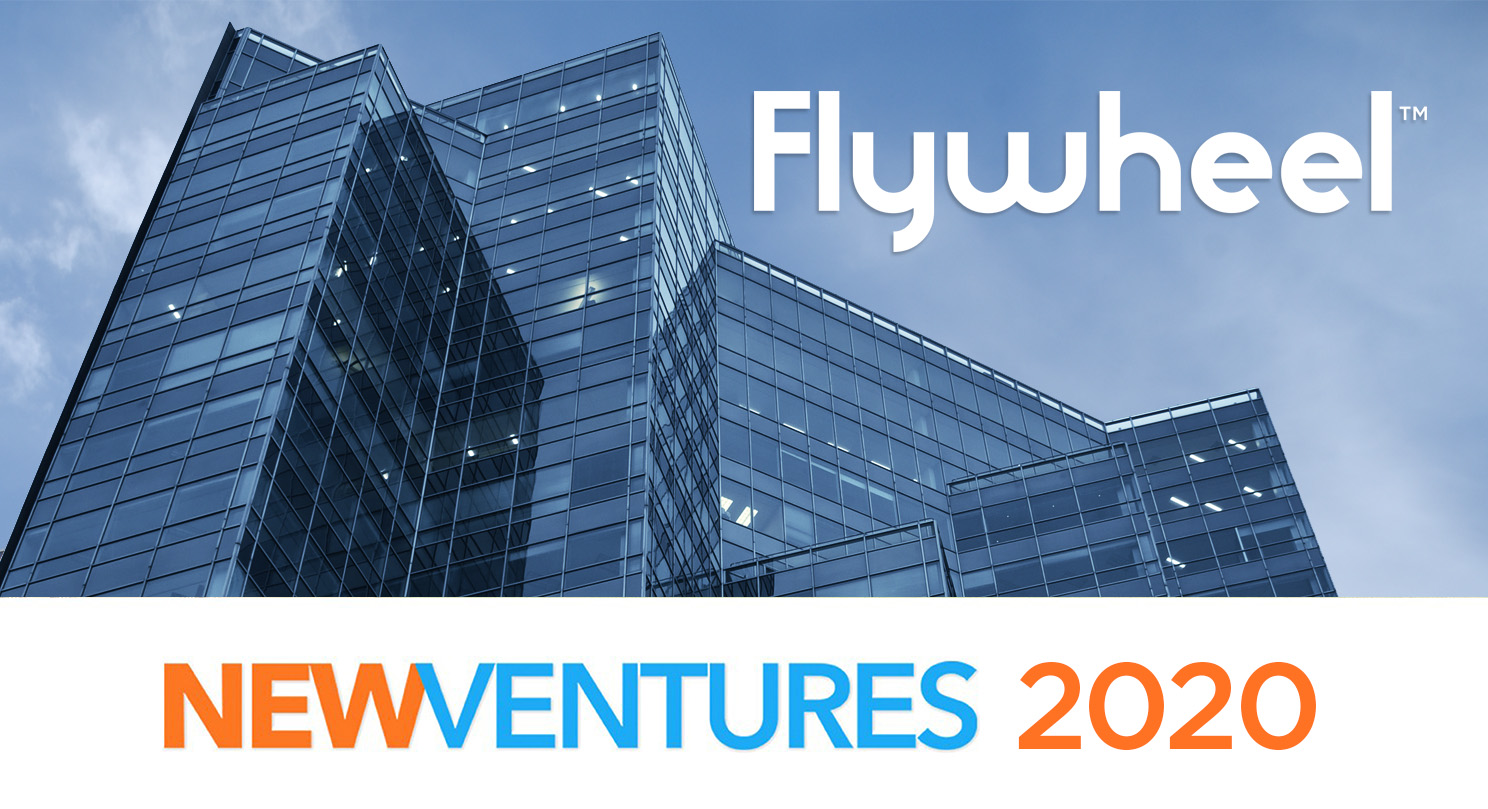 Accelerators have, in aggregate, produced over 10,000 startup companies over the last 15 years. Startups who have gone through accelerators outperform those who haven't both short- and long-term. Each compone
nt of the accelerator framework is important and contributes meaningfully to a startup's chances of success. Startups who receive Series A funding are increasingly likely to have gone through an investment accelerator.
Startups are technology-enabled companies that can scale rapidly. We target 5% weekly user growth during New Ventures Accelerator, and we usually look for companies with some initial traction, but, to illustrate the need for scale, if you begin with 0 users and gain 1 user, that is effectively %∞ growth. If you then get your 2nd user during your 2nd week, you have dropped to 100% growth, and on until you have 14 users in week 14 and are now down to 7.14% growth. You can see that as you scale, our aggressive 5% weekly growth target becomes progressively harder to reach, and you must scale your user growth correspondingly.
What is an accelerator?
Y Combinator, founded in 2005, was the first accelerator in the market. YC was soon followed by Techstars ins 2006, and later others like MassChallenege (2009) and 500 Startups (2011). Many others exist across the world today, though of the 7,000 or so self-reported accelerators, roughly 90% are nonprofit incubators (like our partners Winston Starts), focused on local/regional economic development. So, what's the difference?
There are five defining characteristics that accelerators must have
Cohort based. If you're accepted, you go through the program with peer founders. They are an enduring asset for the growth of your business. Many founder cohort maintain informal peer networks so they can compare notes, get trusted advice, and commiserate.

Fixed term. New Ventures runs over the course of 14 weeks, though the curriculum is delivered during 12 of those weeks.

Equity Investment. We invest, on average, $50K into each company.

Includes an educational component. We hold all-hands mandatory dinners each Tuesday night where subject matter experts deliver a couple hours of targeted content to the full cohort. This is relevant information for each company, not busy work.

Demo Day. On September 18

th

, 2020, the New Ventures companies will get on stage in front of 400 entrepreneurs, investors, and Winston-Salem's public. We invite 40 startups from across the state to exhibit on the demo floor during the day, and funds from across the southeast come to meet the startups. The event culminates in New Ventures companies' 10 minute pitches.
Here's a table to illustrate important differences between investment accelerators, incubators, and VCs & angels (two other sources of early stage capital).
How does New Ventures Work?
The Selection Process
After the application closes at midnight on March 31st, the applicant pool goes through several rounds of cuts, with increasing amounts of due diligence done on each company. On April 8th, a screening committee will review the top 40 applicants and select the most promising 20 startups to review in more detail ahead of finalist selection on April 18th. The 20 companies will be scored by the New Ventures investors along with a few outside partners and industry-specific experts, where applicable. At this point, we may request additional documents or detail.
After the 12 finalists are selected, we will brief each company on what to expect and invite you to Winston-Salem to pitch to investors. From here, we'll select the top 5 companies, who will win their first tranche of investment, contingent on continued due diligence. Due diligence requires significant founder input, and we recommend starting early by putting together a digital data room that makes it easy to share your important documents with investors.
Accelerator Structure
New Ventures 2020 runs from June 9th through September 18th. Participating companies are required to be on site for the majority of the accelerator, and we can help arrange low cost, temporary housing for companies coming from out of the area.
There are two weekly required in-person activities. First, each Tuesday evening we have an all-hands dinner as mentioned above. These are important times to check in with each other, learn from the subject matter expert, and develop the cohort into a trusted peer group. Second, each team is required to spend one day (or half day, whatever is required to get the job done) per week with the Accelerator Director. This one on one time is spent assessing, planning, and reporting. You will work on financials and pitching and check in on milestone achievement.
There are other mandatory activities that can be done in person or by conference. Each Wednesday evening for the first 6 weeks, teams attend Flywheel Coworking's course Financing a Startup. This course is taught by Peter Marsh, New Ventures' Fund Administrator, Lou Anne Flanders-Stec, Executive Director of Launch Greensboro and Fund Executive of First Launch Capital Fund.
Each Thursday afternoon we have a cohort call. This is an opportunity for you to share progress, ask for help, and learn from one another.
Mentors
Each team is assigned a mentor with whom they meet every other week. We also set up mentor meetings based on specific needs throughout the accelerator. After initial training, we put the founding teams in the driver seat. You must know how to ask for meetings, create agendas, run effective meetings, and follow up graciously. The mentors you are able to build strong relationships with are important assets to you as you scale your business.
Milestones
New Ventures is heavily based on milestones. During the first two weeks, we'll work together to create achievable milestones for mid-accelerator and for Demo Day. These milestones are designed to track your progress against Customer Discovery, Product Development, Legal Matters (IP, Contracts, etc.), Marketing & Branding, Finance & Operations, and other company-specific milestones. Your team's ability to achieve these milestones directly effects whether or not you'll receive your 2nd and 3rd investment tranches.
Your first tranche is awarded after the initial pitch to the investor group on May 2nd (contingent on due diligence). The 2nd tranche is awarded after week 7, when the cohort will report out to the investors and the Accelerator Director will make a recommendation on investment for each company. Similarly, the 3rd tranche is awarded after Demo Day, when each company has a final opportunity to report on progress and next steps, and the accelerator director will make a final recommendation on investment. Following is a table showing tranches and associated investment amounts.
The winners of the New Ventures Challenge (what we call our application process) are accepted into the accelerator and are awarded the first tranche of investment, with varying amounts according to how they place. By mid accelerator, New Venture's level of investment is increased to at least $25,000, assuming each company performs adequately and hits milestones.
What Happens After Demo Day?
We work hard with our regional entrepreneurial ecosystem partners to ensure there is a full stack of dedicated support for companies as they grow from inception to growth. We are fortunate to have 
highly collaborative partners here in Winston-Salem and across the Piedmont Triad, which includes Greensboro, High Point, and a number of small communities. 
There are a number of regional angel groups and venture funds who will be at Demo Day to see your pitch. We will work with you to develop an investor communication strategy post-accelerator, and we will connect you to every applicable group we know.
We will also continue to support you through one-on-one mentorship, counsel on specific issues, and opportunity sharing. After you graduate from New Ventures, you're always welcome to come back for support. However, we can offer something more tangible.
Winston Starts, a non-profit incubator, is located just a few floors below us in 500 W. 5th St. They offer New Ventures companies entrance into their "Basecamp" program. We work with Winston Starts throughout the accelerator application period and regularly report on company progress, so by the time the cohort enters Winston Starts, they can quickly assess needs and connect them into their mentor network.