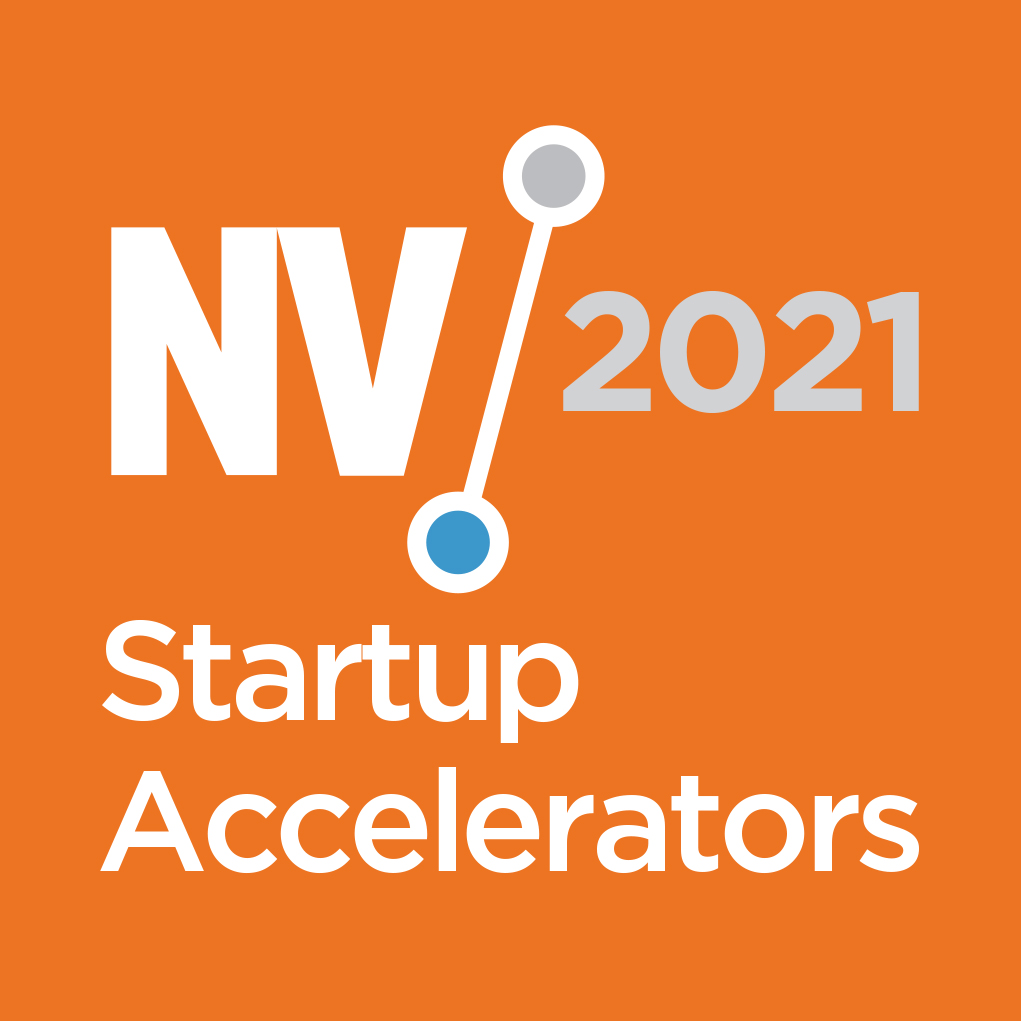 Four Accelerators – One Program
New Ventures is a leading accelerator program in the Southeast. For 2021, the program has expanded to work out of several physical markets in North Carolina and South Carolina while maintaining a virtual-first design.
The Flywheel Foundation operates New Ventures, and is part of Flywheel's strategy to build community in its innovation centers. We leverage resources like research institutions, economic development agencies, investor networks, and experienced operators throughout the region to support startups from early to growth stage.
After adapting our program during the pandemic to a 100% virtual structure, we found that we could improve the accelerator experience by bringing in additional subject matter experts and offering flexibility to founders who are busy building a business. This year, we're increasing the number of companies from 5 to 20, and working out of 4 primary markets where Flywheel has or is designing innovation centers, including our headquarters in Winston-Salem, NC, The Cabbarus Center in Concord, NC, Greenworks of Lexington, and Foundry X in Greenville, SC.
We are looking for early-stage companies that are seeking investment and support going through a rigorous customer discovery & validation process in additional to expert guidance on legal matters, entrepreneurial finance, and marketing.
What do you get?
In addition to the average $50K investment, your company will get an estimated $50K in additional services like consulting from mentors, subject matter experts, and your Accelerator Director, along with access to our curriculum. New Ventures also negotiates discount pricing for many services like AWS, Oracle, Airtable, Carta, and many others.
We deliver our curriculum through Flywheel.Courses, our learning management system. You will find all resources available to you in one location, making the accelerator experience more streamlined and efficient.
You and your founding team will work with us to develop your company-specific milestones for the 3-month accelerator. Whether that's finishing your Beta, onboarding your first customers, preparing for a fundraise, or something else, our team has the experience and expertise to help you plan and execute. If you don't have a team yet, we'll help you plan for that. You won't be able to do this alone.
You will join a cohort of company founders, all of whom are facing similar obstacles. They will become your trusted friends and colleagues, providing advice when others can't.
What we're looking for
> Early-stage companies led by founders with subject matter expertise. You get things done, and have travelled a far distance to get where you are today.
> Companies who have done customer discovery and understand their market. We'll continue this practice during the program.
> Health, Wellness, and Nutrition focused companies.
> AgTech companies, especially those focused on plant science, automation, and AI.
> B2B SaaS.
> Black and Brown founders can also apply to The Come Up, an industry-agnostic accelerator we're running in partnership with HUSTLE WS.
The above is broad guidance, and if you have further questions about your fit for the program let's discuss them. We have taken later stage companies or those in other fields if there is a strong alignment and the investor group likes the opportunity. We encourage founders to apply, even if your company doesn't fit precisely.
Accelerator Structure
New Ventures 2021 runs from August 3rd through October 29th. Participating companies are not required to be onsite during the accelerator, except for during Demo Days. We will have a hybrid Demo Day, with companies pitching live and investors and other stakeholders joining in person or virtually.
There are three weekly activities for the full cohort. First, each Tuesday and Wednesday evening we hear from a guest lecturer. These lectures cover topics around Legal Matters, Customer Discovery & Validation, Marketing, and Entrepreneurial Finance. Each Thursday evening the group meetings for a Cohort Connect, a time to get to know your cohort and those in the other New Ventures verticals.
Other required activities include weekly meetings with your Accelerator Director. This one-on-one time is spent assessing, planning, and reporting. You will work on financials and pitching and check in on milestone achievement. Finally, you will be assigned a mentor who you will meet with over the course of the 3 month program.
New Ventures is heavily based on milestones. During the first two weeks, we'll work together to create achievable milestones for mid-accelerator and for Demo Day. These milestones are designed to track your progress against Customer Discovery, Product Development, Legal Matters (IP, Contracts, etc.), Marketing & Branding, Finance & Operations, and other company-specific milestones. Your team's ability to achieve these milestones directly effects whether or not you'll receive your 2nd and 3rd investment tranches.
Apply Now
We're accepting applications now on F6S.
https://www.newventuresnc.com/