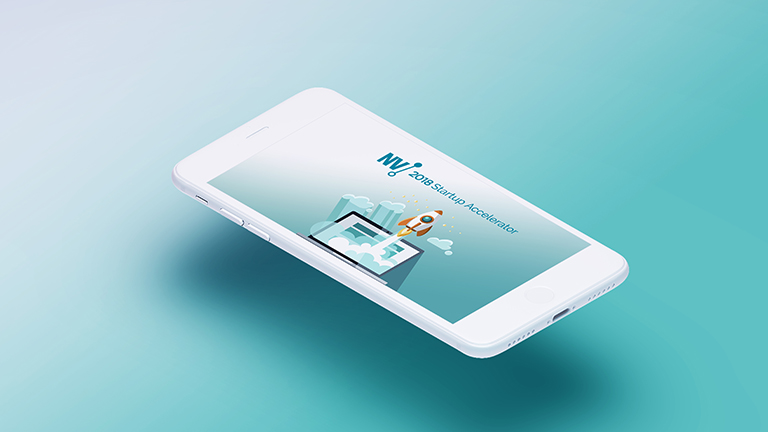 So are you thinking of applying to New Ventures? 
It is the only inception-stage, investment startup accelerator in the Southeast.
Well that's great! We'd love to have you. If you are ready to jump to the application, here it is. If you'd like to know more, we'll tell you why it would be the best decision for your new venture to apply and more details on the accelerator.
New Ventures is focused on growth and our only goal is to see you succeed. The big benefits for you as the founder are to learn, connect, and grow. You will be surrounded by a entirely new deep network of investors and experts all infused within the critical mass of a truly vibrant innovation district.
You:
You want to quickly capture the attention of investors, convincingly sell them on your ideas, learn funding strategies, how to grow your business, and further develop your product.
One of perks of our program is a equity investment of $50,000 (that is the average pre-seed investment you can anticipate on a 1 million dollar valuation).
That's a huge boost to your business when you are in the inception stage. Do we need to say more about why apply? But just in case, here are a few other highlights:
A $50K INVESTMENT
Our standard term is $50k for 7.5% equity upon entry. 90% of New Ventures companies are still in operation and have received the full average equity investment of $50k.

 Many have received additional follow on investments from the fund.
"We are looking for great teams, with big ideas on building tomorrow's high growth companies that can create recurring annual revenue."
OUT OF THE GATE TRACTION LOOKS LIKE $2.4 MILLION IN FOLLOW-ON FUNDING
In less than two years, New Ventures (NV) portfolio companies have raised over $2.4 Million in additional capital from regional seed funds and investors.
INVESTOR AND MENTORSHIP
 COMMUNITY
Your company will benefit from the guidance of almost 50 investors actively engaged in the 2018 New Ventures fund. NV entrepreneurs, technologists and investors have successfully developed and launched products, raised capital and negotiated manufacturing and distribution partnerships.
DEEP PORTFOLIO NETWORKS
Our alumni and mentorship network remains engaged with current New Ventures companies offering expertise and experience, many return for educational sessions and one-on-one mentorship. Several high-growth startup companies that originated in New Ventures include Petrics, Ampogee, LeadingRole, Arxchitect, and Fluree.
FLYWHEEL COWORKING
Community | Startups | Innovation
New Ventures is colocated at Flywheel Coworking - a community hub for bleeding edge technology research and high growth startups. Each year Flywheel attracts thousands of attendees to over 100 hosted programs such as Google for Entrepreneurs Startup Grind, Techstars Startup Weekend, and Triad Startup Demo Day.
Center for Design Innovation (CDI) is a 24K sq. ft. facility that opened in 2015. Created for learning and production in advance technologies from large-scale data visualization, motion capture and immersive experimental experiences.
The facility includes a makerspace, and 3D Printing and Electronics Labs for rapid prototyping and product development.
FUEL

Our kitchen is always stocked with lots of coffee, beer and snacks. We also order lunch three times each week for cohort group sessions often attended by local investors and mentors.
I know you are excited to get started. If you have an early stage tech business and more than one team member, below are some of the questions you will need to answer in your application. We want to make sure you are prepared for the process and future success.
Can you describe the problem you are solving? How do you plan to acquire customers? What steps have you taken to validate the market? What is your revenue model or expected revenue model?
If you have the answers to these questions you are more than on your way to joining in first step of the challenge.
Are you ready to turbo charge your growth and join the leaders for the regions vibrant startup community?